Craftsmanship
THE PROCESS
Since its inception, Shailja's entire process is focussed on capturing individuality and personalisation. jewellery is a personal sentiment that people hold close to their heart, and we want to ensure that all our patrons feel that every piece they buy has an element of "me" in it.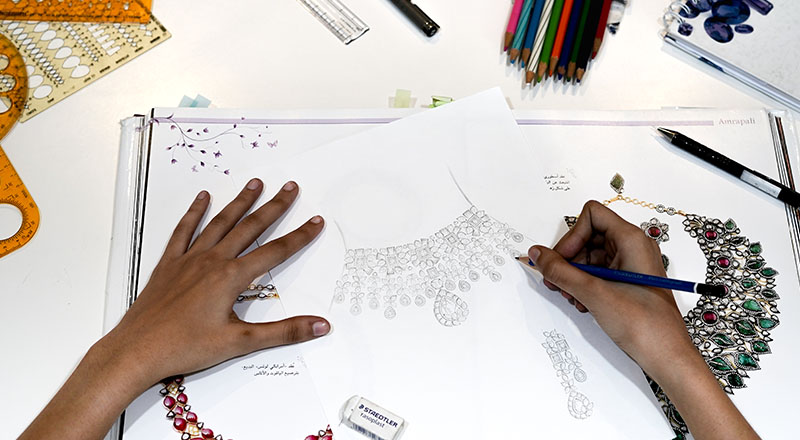 Staying true to our namesake "Shailja" [daughter of mountains], we move mountains for you and ensure their needs are fulfilled. Whether providing them with trust or ensuring comfort with their purchases. By experimenting with color, cut, casting, materials we create head-turning and multi-faceted pieces that make women feel glamorous, confident, and memorable. Our team of over 20 karigars, masterfully creates illustrious jewels that have an unparalleled aesthetic. Our treasures are etched with detailed craftsmanship.
Read More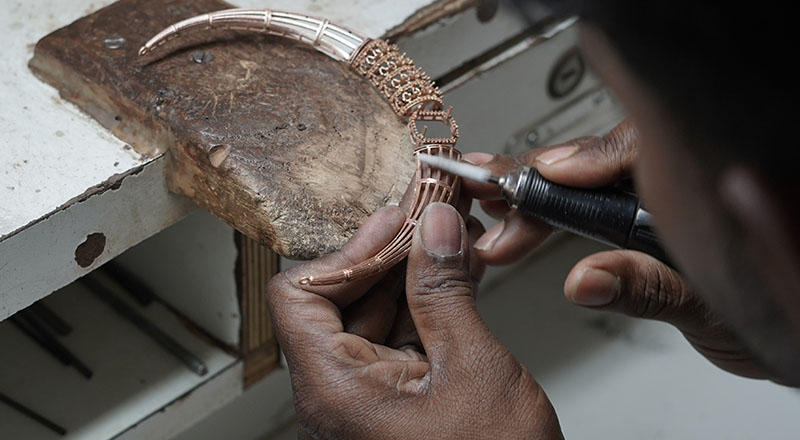 Each of our pieces guarantees the finest quality and finesse. We pledge the highest standards of diamond quality. The diamonds are sorted, handpicked and each diamond is put through a meticulous process of testing to ensure that only the best of stones are used for your jewelry.
Read More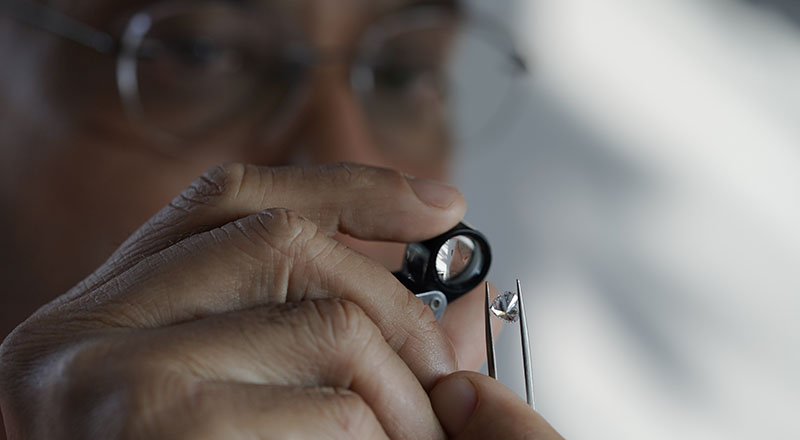 Versatility is the cornerstone of our collections, and you will find plenty of customizable pieces whether it's dainty everyday wear or elaborate baubles perfect for your bridal trousseau. Our journey as an organization has heavily influenced the workforce dynamics and the entire manufacturing process.
Read More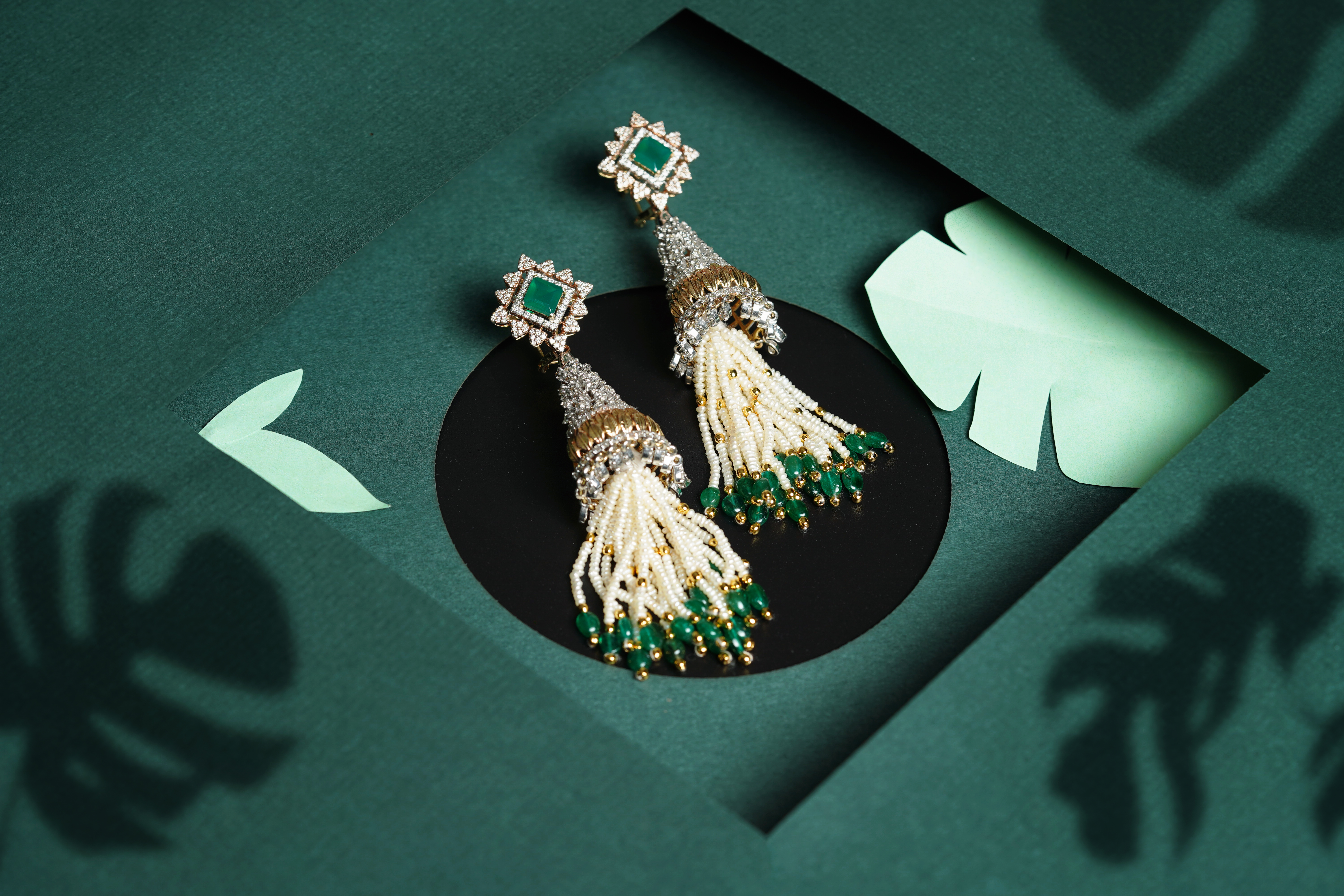 The confidence, empowerment, and personal satisfaction that we have built over the years through our journey is the same gift we want to give to other women. Hence, the brand's mandate is to incorporate female talent in the entire process from design to sales. We also adhere to fair labor practices to ensure sustainability and furtherance of traditional art forms and techniques.
Read More