A Family Affair
Smt. Shailja Mittal, our beloved designer, and founder, is a self-made woman with a vision, a heart of gold, and a mother with rock-solid values. With the support of her husband, she has spent over 20 years nurturing the brand with utmost sincerity and love, building an empire diamond-by-diamond.
She made the brand personable and relatable and a household name amongst jewelry patrons, who dearly refer to her as "didi" meaning sister.
"Everybody wants to be a diamond, but very few are willing to get cut."
- Shailja
Her journey is nothing short of inspiration and empowering for other women in India who hope to build an empire.
Her motto "It's never too late to start".
Her strong sense of confidence and business acumen was not built overnight. The humble mother always attributes her success to her parents; Shankuntala devi's(her mother) who encouraged her to pursue the Jewellery Design course, and her father, whose sense of fairness and flair for business, has made her an empathetic and passionate entrepreneur. Without them, Shailja's would have been just an un-realised dream.
Today, Shailja's is a family affair. Shri. Sunil Mittal, a renowned industrialist has played a gigantic role in creating a strong backbone to help scale the business. The husband-wife duo's raison d'être is to create beautiful, personalized, and value-worth jewelry with collections with both local and global appeal.
Having witnessed the struggles of a women entrepreneur, the brand is deeply committed to empowering women by incorporating them in every aspect of her business - all the way from production to sales. Shailja's story has inspired many women and continues to support the organic growth of women retailers and entrepreneurs around India through advocacy and affiliate marketing.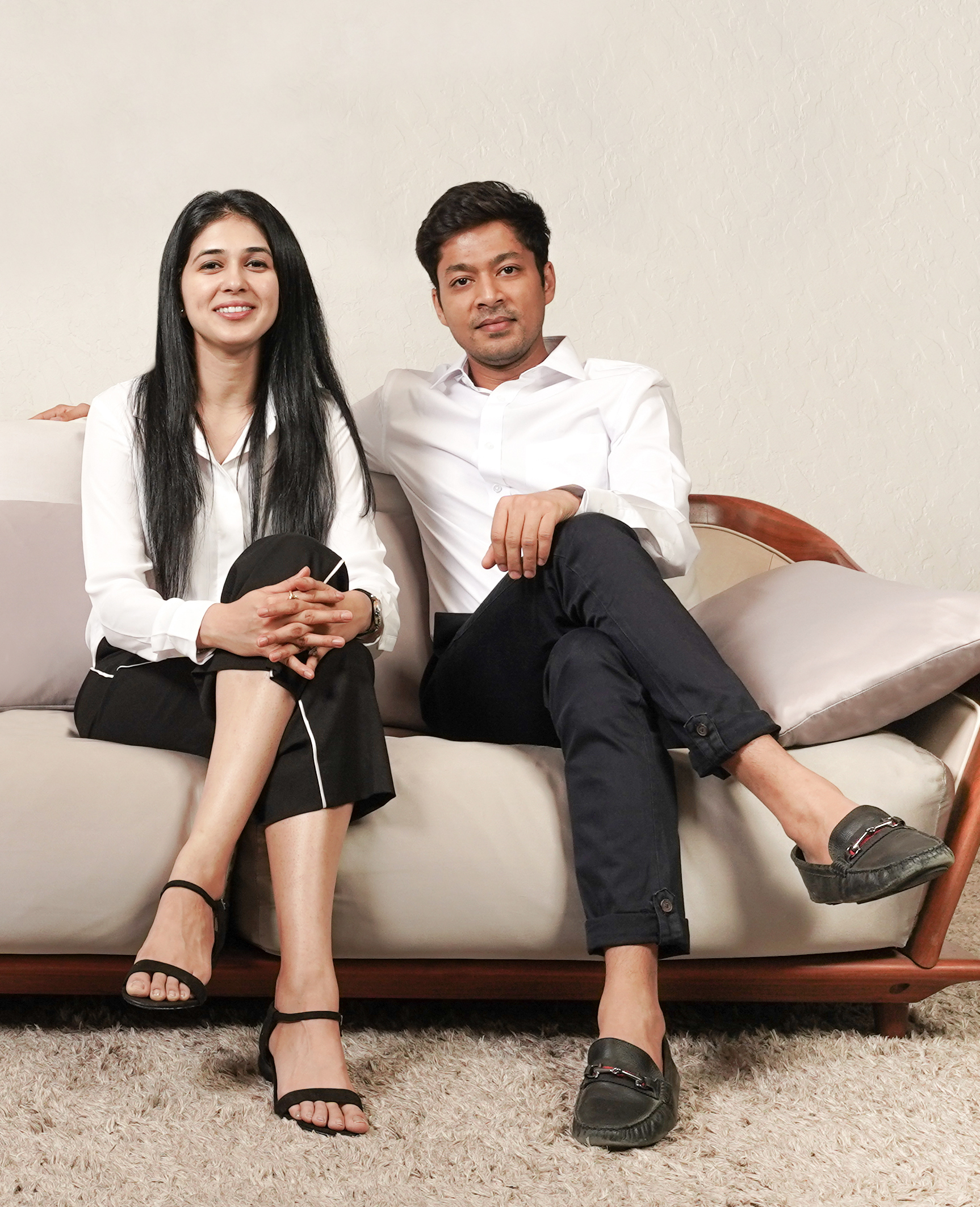 Continuing Shailja's legacy is her son, Umang, a man with creative pursuits, strong business acumen, and IIM-A alumni. An architect by trade, he chose to join the family affair because he saw Shailja's niche and premium service could fill in globally for jewelry lovers who craved confidence. He uses his collections as a creative canvas to create wearable and versatile jewels through his creative flair.
To Umang, it doesn't matter if you are creating buildings or jewelry; both structures require intricacy and appeal to the end consumer to leave them awe-struck.
Along with his wife Niharika, a fashion stylist and designer, Shailja's is expanding its digital footprint with a commitment to conserve the values that set the brand apart - a high-quality service level and homely interaction with clients, no matter where in the world they may be. They take inspiration from the relationships around them - whether it's creative or personal - in his words, "it's the only way to build long-lasting business and creative success."